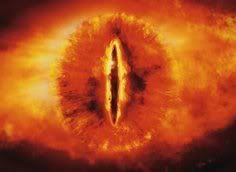 Sorry I've been away so much. But what can I say, the new job is good. I've picked up two extra shifts. So now I'm working six days a week. Crazy!
Who'd a thunk it?
Not that I'm having lots of work yet. It takes a while to build up clientèle. But I did have my first person come in just to see me. Woohoo. Yep, one of Kajsa's pre-school teachers is coming back in next Friday for another massage.
On the home front, Maya and Kajsa are well. Chris burned the heck out of his eye at school the other night. He had his visor up and was working with just the safety glasses when a piece of slag popped up, bounced off his visor and fell into his glasses only to stick (yes, stick) to his eyelid.
So he went to see the doctor, who probably now thinks Chris is a somewhat dim witted he-man. Especially since Chris was sporting some other nasty work related sore last visit. He advised Chris to be more careful and sent him on his way.
Needless to say, we'll be buying Chris a self dimming visor with our tax refund. Not only that, but I get to fix the car. No more jump starts at the grocery store, and hello windows that roll up in the heat & rain. I'm so excited.