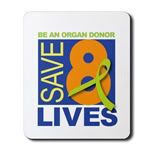 My car is slowly falling apart. Of course I guess that's relative. I'd say we have about one thing break each month. And they're all small, so nothing seems to get done. Currently, though there are eight issues with the old gal.
Headlights: Ever since we bought the Sportage, the headlights have been aimed at the ground. Small, I know, but we noticed this when we bought it and told the people that it needed to be fixed before pickup. Later we discovered that they'd simply stuck something under the light to make it look like they'd addressed the issue. But since I have extremely poor night vision, it often prevents me from going anywhere after dark.
Window #1: On our test drive we noticed that the front passenger window was a bit sticky going up and down. But when we picked it up it seemed to be fine. Within one week; however, it stopped rolling down. So it's a bit claustrophobic to ride shotgun with me.
Window #2: Oh, and on the topic of windows, the back passenger one has always been a bit dicey. Now it's gone, too. Last week Chris rolled down the window. It hasn't gone up since. Needless to say, the clutter in my car has decreased drastically in an effort to stave off would be thieves.
Key: Speaking of theft, my key will no longer come out of the ignition unless the battery is disconnected. I have absolutely no idea why this is. But honestly, if someone stole my car, I'd probably just point and laugh at them.
Stereo: The issue that surprisingly has me most dismayed is also the most recent. My radio died two weeks ago. I think I may have to write the poor thing a eulogy. I just miss it so much. That with the road noise from the back window is enough to make me go insane. I have NO idea how people can stand driving convertibles.
AC: Unless, of course, they have no air conditioning like, as you guessed, moi. The AC belt needs to be replaced. We bought one, but it's going to take an entire afternoon. You see, many things need to be removed before we can even reach it. I could probably do this, but I'm not sure Chris trusts me with the task. And every time I bring it up, he mumbles something about tiny Korean hands and promises me it'll happen "next weekend".
Wiper Fluid: Then there's the windshield wiper fluid. We lost that about the time we got the timing belt fixed. I see fluid in the vessel and can even follow the line up to the top of the hood. But for some unknown reason, when I try to turn it on it simply makes the noise yet doesn't squirt the cleaner out.
Battery: And lastly, my battery is dead ever single morning. We've replaced it. We've replaced the alternator. Finally, Chris bought me a jump box and declared it the solution until we can get the wiring looked at. So every time I go out in the morning, or leave the grocery store, work, or the kids' school, I get to pop the hood and jump my car. And I'm tellin' ya. If you ever suspect you might be getting too big for your britches, just try doing that for a week of two. You'll settle right down into a tidy little place of humility.
Yep, I drive a jalopy. But at least, once I've got it started, it gets me where I'm going. Chris' car does that for him for the most part, too. But while I was writing this he phoned to inform me that his transmission had gone out and he'd be getting a ride back to town later on this evening.
I guess we won't be going out tomorrow for our anniversary (today) like I'd hoped.
Darn.
You know, I was thinking about the eight things that need to be fixed on my car and it reminded me of another set of eight that can go a great way toward fixing something, too. That of course would be (in the spirit of April), organ donation. Did you know that your organ donation could save the lives of eight people, and your tissue donation enhance those of another 50 people.
Wow.
That's really something to think about.
Sure does make my little car problems seem trivial by comparison.
It is my hope that everyone who reads this becomes an organ donor or talks to someone else about becoming one, as well. Because this car that drives me so nuts, is nothing compared to inconvenience of being on a waiting list while you hope that someone was compassionate enough to think ahead.
It wasn't as bad for us as it is for many. Kajsa spent years on dialysis. And I spent years being her stay at home nurse. (This, in fact, has a lot to do with why we can't afford to fix the car). But that's nothing. Nothing at all compared to the nineteen people who die each day in the US while waiting for a transplant.
Honestly, we are lucky. We are so very lucky. I might enjoy complaining about the small things. But still, I'm immensely grateful every single day of my life. And all because someone I don't know, and will never have the honor of meeting was compassionate, altruistic, and planned ahead.